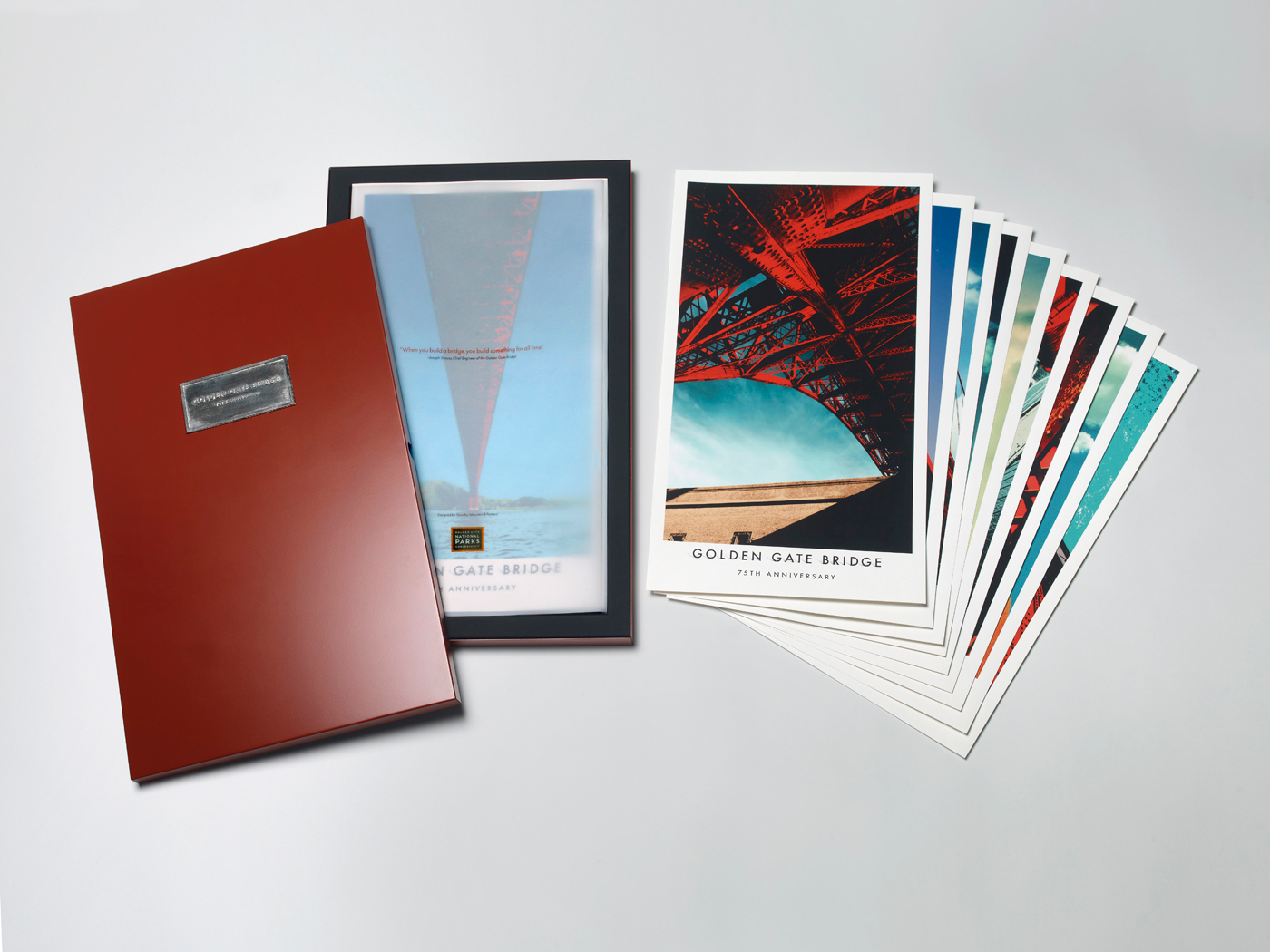 Golden Gate Bridge 75th Anniversary


Client: Golden Gate National Recreation Parks Conservancy
Agency: Goodby Silverstein & Partners
Photographer: Claude Shade
Creative: Rich Silverstein

Project: We created a collectible box set of posters to commemorate the 75th Anniversary of the Golden Gate Bridge. The images were also used as bus shelters, street pole banners and a calendar. We were so fortunate to work with a client who gave us complete creative control. And we were given unprecedented access to all parts of the Golden Gate Bridge. And lucky Claude got to go up to the top of the bridge which was magnificent but apparently super scary.