Classic
Isuzu

Royal Viking Line

Polaroid


Clients: Isuzu, Royal Viking Line, Polaroid
Agency: Goodby Silverstein & Partners
Photographers: Duncan Sim, Graham Westmoreland, Nadav Kander, Hunter Freeman,


Projects: Even though these are old, I learned so much from each of these campaigns. Isuzu was my first car shoot and Royal Viking Line was my first cruise line shoot. I have since gone on to shoot many different car ads with many different clients. I have also worked on other cruise line shoots as well. And how can you not smile about Polaroid. The whole campaign was shot using Polaroid cameras and Polaroid film.
The point being, experience just builds into knowledge and I certainly had a lot of fun along the way.
Morgan Stanley


Client: Morgan Stanley
Agency: Goodby Silverstein & Partners
Photographers: Simon Watson, Anatol Kotte, Bob Mizono

Project: Working on this account was always "interesting". The client was quite challenging and would threaten to fire the agency on a daily basis. He never liked the Sisters photo as he thought that it was too sexual. There is wrinkle in one of the sister's dresses that he thought looked like male genitals. That ad and the campaign went on to win many awards.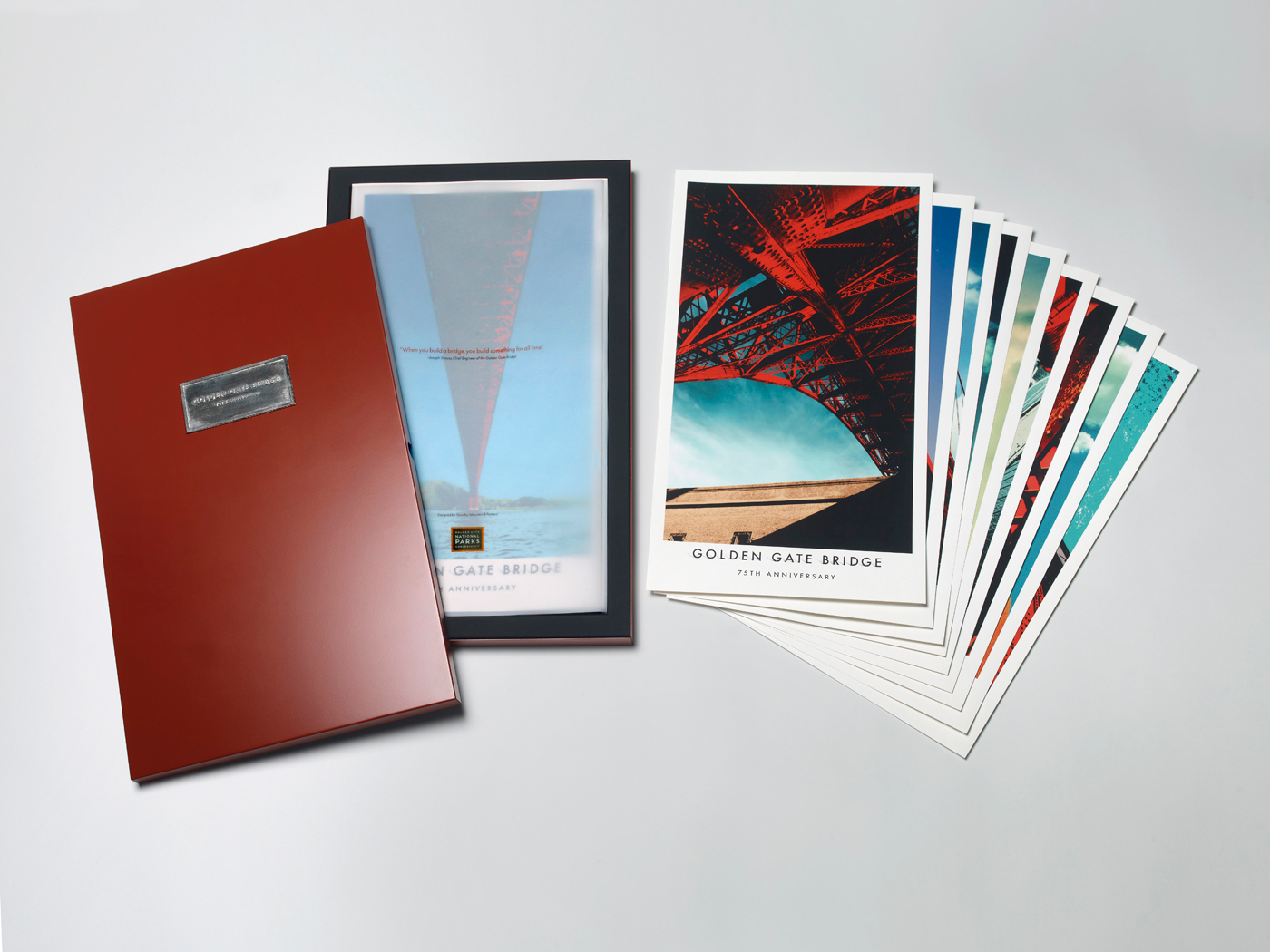 Golden Gate Bridge 75th Anniversary


Client: Golden Gate National Recreation Parks Conservancy
Agency: Goodby Silverstein & Partners
Photographer: Claude Shade
Creative: Rich Silverstein

Project: We created a collectible box set of posters to commemorate the 75th Anniversary of the Golden Gate Bridge. The images were also used as bus shelters, street pole banners and a calendar. We were so fortunate to work with a client who gave us complete creative control. And we were given unprecedented access to all parts of the Golden Gate Bridge. And lucky Claude got to go up to the top of the bridge which was magnificent but apparently super scary.
Women's Tennis Association


Client: Women's Tennis Association
Agency: Goodby Silverstein & Partners
Photographer: Dewey Nicks

Project: This project was a continuation of a photo concept that first appeared in The New York Times Magazine. We shot 30 of the top women tennis players at Indian Wells during the tournament. It was such a fun challenge to figure out the colors and surreal atmosphere for each player while still highlighting their strength and beauty. The photos were then used for signage and other promotional pieces for future WTA tournaments. Our art director was in heaven as he got to meet all the talented women players, and then as a bonus, he met Roger Federer.